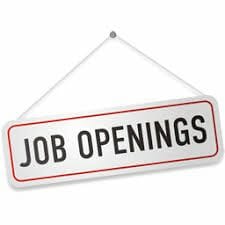 Karate Dojo Hiring "Kamp Teacher"
The Karate Dojo is hiring for the immediate position available of 'Kamp Teacher' to add to our incredible staff we already have in place.
Responsibilities include, but are not limited to supervising children 6 – 12 years old, playing games, developing activities, assisting with schoolwork, as well as obtaining a CDL license to drive a Dojo Bus. No Karate experience is required.

Complimentary Karate and Kamp tuition are offered and yearly performance driven pay increases are given. All new employees must attain certification in CPR, Bloodborne Pathogens, and First Aid.
Please help us find the right person to help move our Dojo into the future.
Email us at Info@TheKaratedojo.com or come see Ms. Laskowski to pick up a job application...