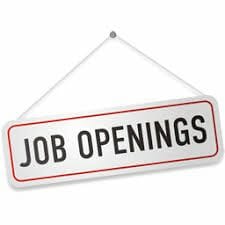 Bakery Decorator
Always Original Bakery is looking to hire an EXPERIENCED DECORATOR to join our team.
Responsibilities include, but are not limited to decorating cakes and cookies, and assisting customers.
General Qualities and Skills for Always Original Bakery Employees
. COVID-19 vaccinated and boosted (required)
. Basic knowledge of bakery equipment (required)
. ServSafe® Food Manager or Handler certified (recommended)
. Commercial food service experience (recommended)
. Understand stock rotation
. Knowledge of proper ingredients for recipes (e.g., different flours, sugars, colorings, etc.)
. Ability to follow recipes
. Ability to keep the work area clean and organized
. Ability to work with others, especially in a production environment
. Self-starter
. Positive attitude
. Imaginative
. Trustworthy
. Dependable
. Flexible availability
. Prompt
Please send your resume to apply@alwaysoriginalbakery.com or visit the bakery at 501 Meeting Street, in West Columbia.
Images
Additional Info
Job Type : Part-time, Full-Time
Education Level : High School
Experience Level : Entry Level
Job Function : ""